➡️ Before Torque 276.95 @ 3500 rpm
➡️ Before HP 184.96 @ 3750rpm
✅ After Torque 286.86 @ 2500 rpm
✅ After HP 191.66 @ 3750rpm
 Reaching higher torque figures at the lower rpm
Gaining more HP at the top end
Vehicle failing MOT test for emissions.
After treatment which has reduced Carbon Monoxide & Hydrocarbons.
2015 Mercedes C63
A 2015 Mercedes C63 was taken to the dyno for an engine health check on the dyno. Vehicle had around 35k miles with a full Mercedes benz service history and very well maintained. We performed a Hydroflow treatment on the C63. The customer noticed an instant difference to the lower end pickup and that the car felt smoother. At our expense we booked it again on the same Dyno and the results are quite impressive
The before and after Dyno results were overlapped. The highlighted part shows how the vehicle is making higher torque figures in the same rev range e.g. before at 1400rpm the torque was around 180NM and after the clean its around 300NM. This torque increase was restored from the lower end to around 3400rpm.
A Hydroflow Treatment Restores Lost Performance and Efficency
Audi TT @ 70k miles
Audi TT with around 70k miles showing the results of the Hydroflow process. The carbon deposits in the combustion chamber are broken down and then expelled through the exhaust. The Hydroflow treatment result in a better running as restrictive carbon deposits are removed which have an effect on vehicle performance and efficiency. It breaks down the carbon deposits in the whole combustion chamber and turns it to dust and expels it through the exhaust.
This results in a better flow for the engine and has benefits such as restoring lost power and regaining lost MPG.
Diesel Focus Taxi
In for a Hydro clean. Vehicle was mainly used around town and for short journeys and became sluggish. Video shows the car being revved 15 mins into the clean, Carbon deposits in the combustion chamber being broken down and expelled. After the clean the engine was much quieter and the revs were more free flowing. HydroFlow is safe and effective.
Additives Treatment Results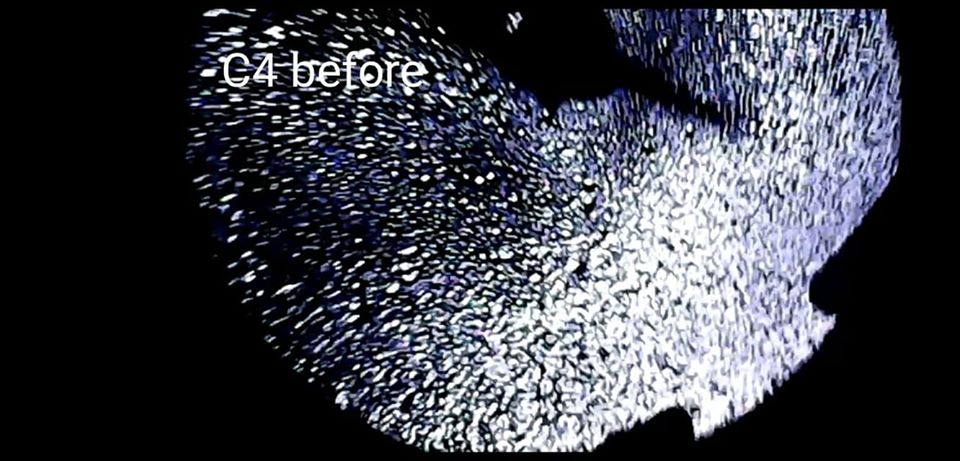 EPP additive product range used on an Audi Q5 TFSI with around 19k miles.
System clean used and inspected with a borescope which shows the piston crown after just 30 miles of driving.
The consistency of the contamination changes in order to safely remove it during the combustion process.
EPP range before and after pictures within just 28 miles of driving.
The picture gives you an indication of the cleaning that is taking place in the injectors, upper cylinder, piston ring grooves.